I love putting up old family photos in my home. They're fun reminders for us of people we love and have been inspired by. The challenge has been figuring out interesting ways to display the photos.
I've always thought this image from Elle Decor of a child's room with giant pink print of Elizabeth Taylor was so cool: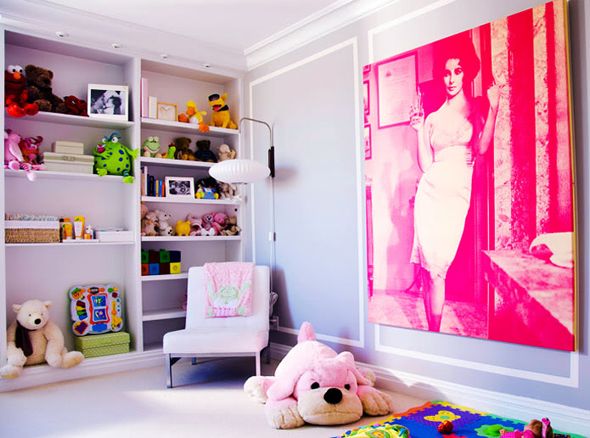 The image (
and this idea too
) came to mind when I was printing out a photo of my great grandma in front of her home in Sweden for our playroom.